About
Hook & Fatovich, LLC - A
Bankruptcy Law Firm You Can Trust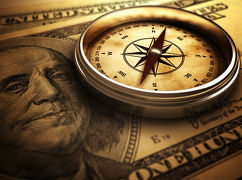 Hook & Fatovich, LLC, a boutique law firm located in Wayne, NJ, is dedicated to the practice of bankruptcy law and related legal issues. The firm represents individuals, businesses, creditors and trustees in the New Jersey and New York Bankruptcy Courts in all aspects of bankruptcy proceedings, financial restructurings, debtor/creditor issues and bankruptcy litigation.
Founding partners Ilissa Churgin Hook, Esq. and Milica A. Fatovich, Esq. each have more than 15 years of professional experience in the practice of bankruptcy law and solid reputations amongst the legal community and court systems. They are committed to providing comprehensive, personalized bankruptcy services that are tailored to address each client's legal needs, financial challenges, and, in many cases, emotional distress.
Filing for personal or business bankruptcy and understanding all of the available options is a complicated process that can burden individuals with feelings of confusion, uncertainty and vulnerability. The attorneys at Hook & Fatovich, LLC are as compassionate as they are determined and are committed to:
Being knowledgeable, skilled and highly trained;
Educating individuals, businesses, creditors and debtors so they have the information they need to make important decisions; and
Acting proactively and tenaciously, successfully navigating all aspects of the bankruptcy system with the goal of achieving positive outcomes for their clients.
Ilissa Churgin Hook and Milica A. Fatovich have earned reputations for excellence and integrity and are highly respected by the legal and judicial communities in bankruptcy practice. They are known for educating their clients and the public about the bankruptcy process and the options available to achieve the best outcome in each case. Through each step in the bankruptcy or litigation process, they staunchly protect their clients' rights and represent their interests. Whether debtors or creditors, individuals, married couples, business owners or trustees, clients can enjoy peace of mind when their cases are in the experienced hands of Ilissa Churgin Hook and Milica A. Fatovich.